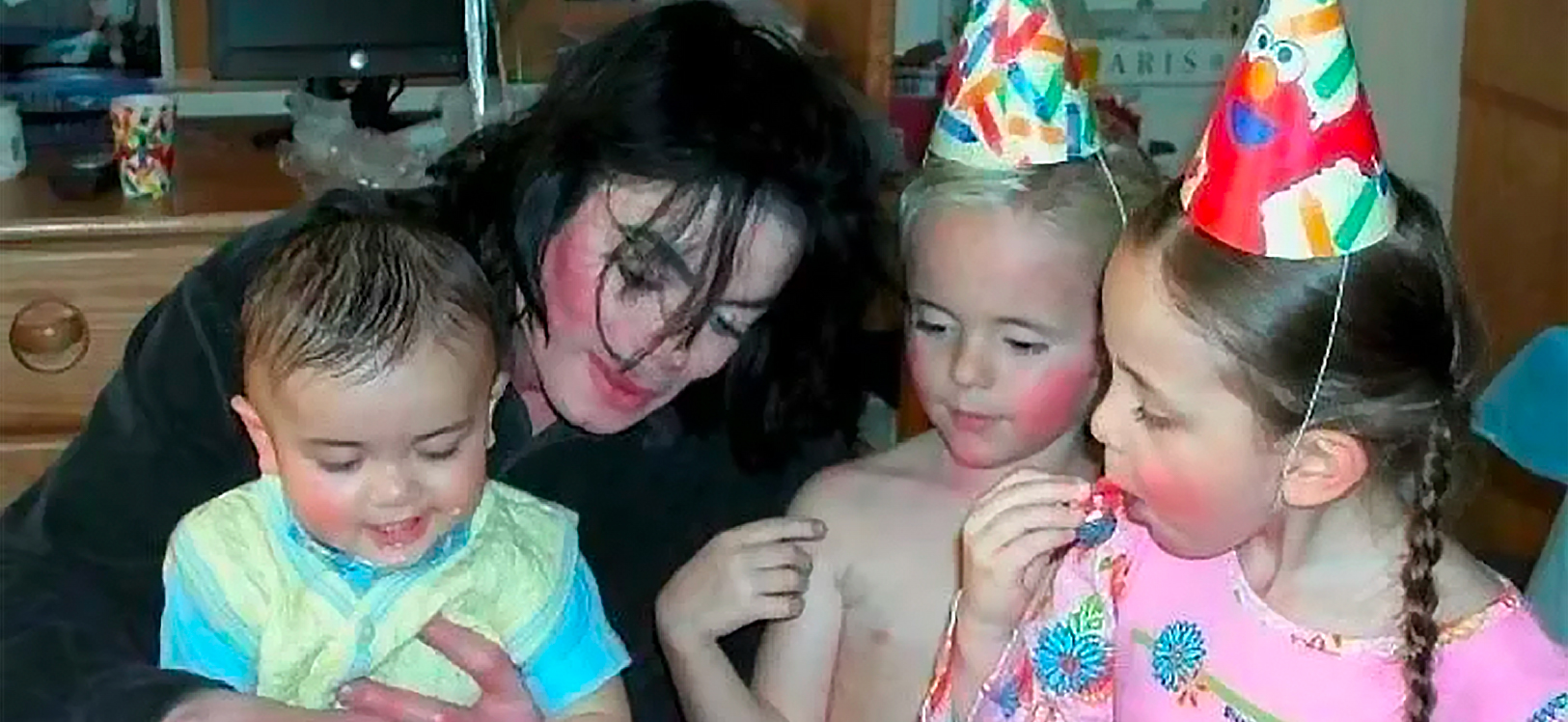 Alvin Malnik Is The God Father of Blanket
As the discourse about the unexpected death of Michael Jackson shifts from his pop cultural legacy to the more complicated affairs of finances and his children's paternity, South Florida entrepreneur Al Malnik, a one-time close Jackson friend, has denied he is the biological father of his godson and Jackson's third child, Prince Michael II, nicknamed Blanket.
In an interview Wednesday on NBC's Today show from his home in Palm Beach County, Malnik offered a series of family photos and home movies of Jackson and his three children. Paparazzi-free, none of the children are wearing masks or costumes or shying away from the cameras.
Instead, the images are of well-adjusted children: smiling, hugging, blowing bubbles, watching movies, attending Blanket's birthday party and playing with Malnik's triplets, who are close in age to Jackson's children.
"Of course I'm not the biological father," he told co-anchor Meredith Vieira, adding that he did not actually meet Blanket until he was 2 years old.
But the day after Jackson's death, Malnik told WFOR-CBS 4 in Miami that he and Jackson had signed a document granting him custody of Blanket — the infant that Jackson infamously dangled from a Berlin hotel-room balcony in 2002.
"I guess in 2003 or 2004, he asked me if anything ever happened to him, if I would become godfather and parent to Prince Michael," he told reporter Lisa Petrillo. "So I signed a document at that time agreeing to bring up Blanket in the event anything happened to him."
At that time, Malnik — who opened Miami Beach's venerable restaurant The Forge in 1968 — says Jackson asked him to be the executor of his wil.
Their friendship reportedly unraveled in 2005 when Jackson was tried on child molestation charges. Malnik has offered little details of their parting but is rumored to have loaned Jackson millions.
Malnik, 76, was first introduced to Jackson in 2001 or 2002. They quickly became friends and Jackson even chartered a plane to travel to South Florida to surprise him at his 1970s-themed 70th birthday party, at which he donned a giant afro wig. Jackson would stay for months at a time at Malnik's mansion.
During one stay, the Malniks even arranged a late-night shopping trip to a supermarket — a routine task made impossible by Jackson's celebrity.
"He was an extraordinarily nice guy and just a wonderful father," Malnik told Petrillo. "He and the kids stayed here for several months with us, and we all just thought the world of him. He just could not have been a nicer, sweeter soul."
Jackson's 7-year-old will was filed Wednesday in a Los Angeles court, giving his entire estate to a family trust while making his mother the guardian of his children and cutting out his former wife Debbie Rowe. Court documents estimated the current value of his estate at more than $500 million.
A judge ruled Wednesday that Katherine Jackson, 79, will retain limited control of 2,000 items from Neverland until another hearing is held Monday.
Also Wednesday, a Jackson family spokesman said a public memorial for Michael Jackson is in the works, but it won't be held at the late pop star's Neverland Ranch.